Dough, Dough, Dough!
December is in full swing and so are we! We have so many more options than just donuts, although you'll be sad if you don't get your hands on some of our delicious, homemade, one-of-a-kind donuts!
We are fully stocked with donuts, gift certificates, handmade gifts, many calibers of ammo, rifle cases, Donuts & Ammo T-shirts (4 colors!), AND military green hoodies (by Christmas if shipping permits!)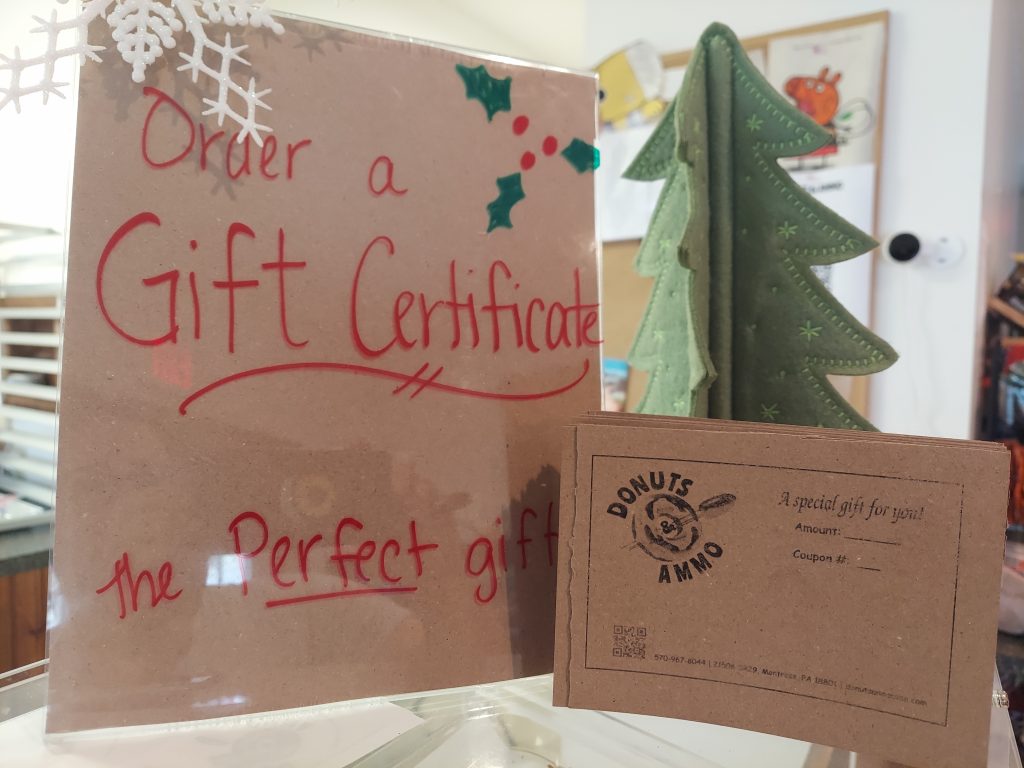 Gift Options
Magnet sets $5 – $7
Antler Ornaments $3
Hand-painted Cube Decor $8
Mr. & Mrs. Snowman Set $9.50

Individual Snowman

Mrs. Snowman (with bow) $6
Mr. Snowman (without bow) $4

Hand-crafted Gnomes – $8

Donut & Ammo Official Aprons

Youth sized Official Donut & Ammo Shirts
Adult sized Official Donut & Ammo Shirts
Hoodies Coming Soon! (By 12/22 shipping permitting!)
A few Mother Hen Sewing Ponchos and blankets! Amazing handsewn quality items!
Please stop by the shop and find some just right gifts!