Donuts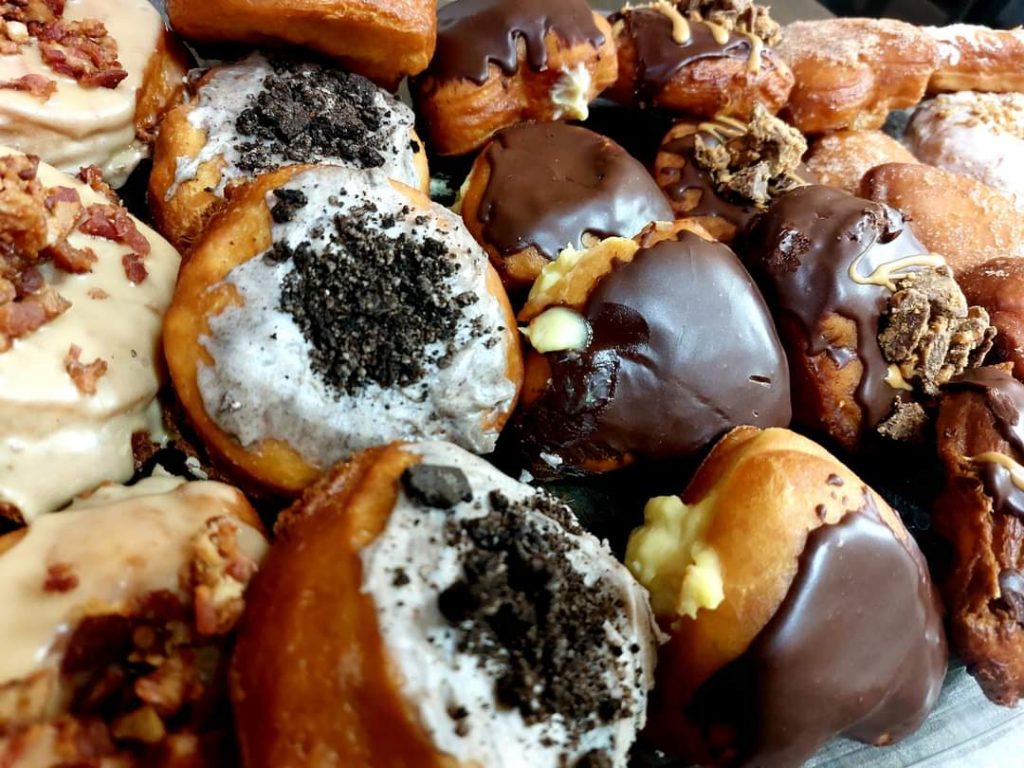 Looking for something fresh and homemade to eat? We make old fashioned, yeast-raised donuts just like those once found in Grandma's kitchen. you can get those once again.
Yeast-raised donuts made daily
Too young to remember grandmas donuts, your in for a special treat because theres no where else to find these!
Donuts & Ammo has you covered! We are constantly developing flavors and combinations. Check out our flavor list below!
The Regulars
Toasted Coconut
Peanut
Glazed
Plain
Sugar
Cinnamon Sugar
Powdered Sugar
Chocolate Frosted
Maple Bacon
Seasonal Flavors
Apple Pie
Sea Salt Caramel
Pistachio
Flavors of the Week
Irish Cream
Peanut Butter Cup
Oreo
Coffee Cake
Filled Donuts
Boston Cream
Bavarian Cream
Apple Filled
Jelly
Angel Cream/Vanilla Cream