Donuts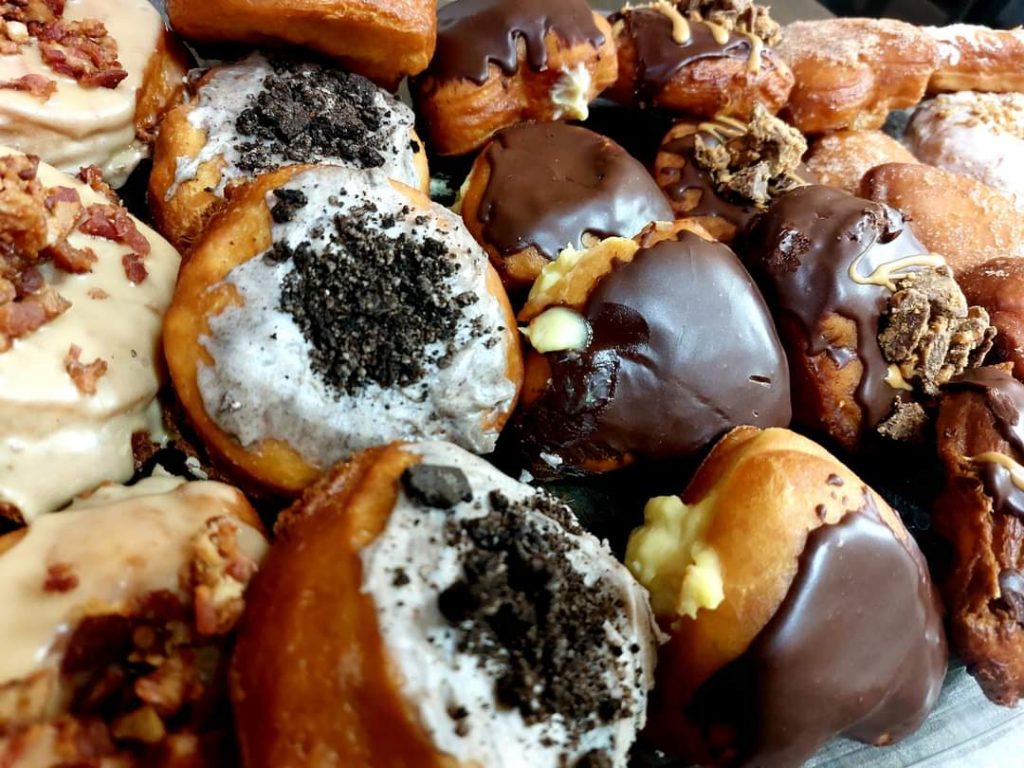 Looking for something fresh and homemade to eat? Made daily, these old fashioned, yeast-raised donuts are just like those once found in Grandma's kitchen. You can get those once again here at Donuts & Ammo!
Too young to remember grandmas donuts? You're in for a special treat because there's no where else to find these!
We are constantly developing flavors and combinations. Check out our flavor list below!
The Regulars & Fan Favorite
Toasted Coconut
Peanut
Glazed
Plain
Sugar
Cinnamon Sugar
Powdered Sugar
Chocolate Frosted
Maple Bacon
Specialty & Best Seller
Apple Pie
Peanut Butter Chip
Apple Crisp
Cornbread & Honey
Peanut Butter Cup
Oreo
Coffee Cake
Brownie
Coconut Cream
Cheesecakes- blueberry, raspberry, strawberry, lemon
Peanut Butter Cream Pie
Coconut Cream Pie
Strawberry
Filled Donuts
Boston Cream
Bavarian Cream
Apple Filled
Jelly
Angel Cream/Vanilla Cream
Seasonal *Follow Facebook for MOST UP TO DATE flavors!
Caramel Pumpkin
Pumpkin Filled
Samoa
Apple Cheesecake
Apple Cider Donut- still a yeast rised donut, but a seasonal donut!