Christmas in Montrose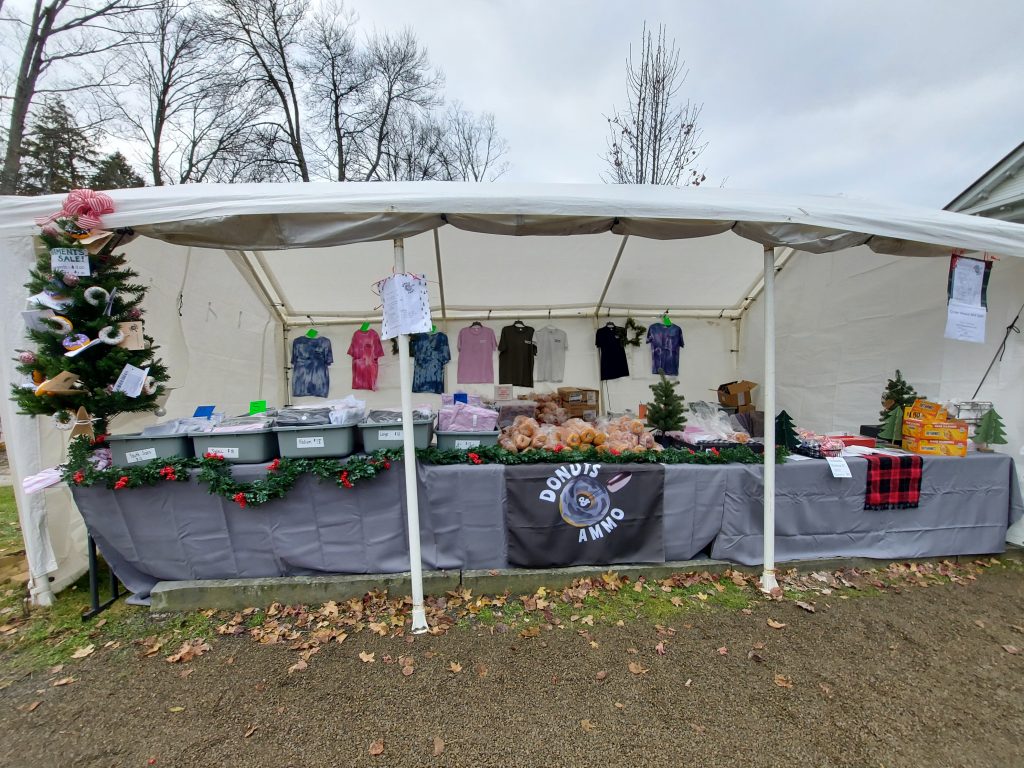 The spirit of Christmas brought Montrose alive yesterday! It was truly wonderful to see so many enjoy what our charming little town has to offer. Artisans, vendors, and small businesses alike joined to welcome all who strolled through 'downtown'.
We were stationed up at The Rosemont Inn, where Santa stopped to visit for the day. We were lucky to be across from the train stop which allowed us to see new and so many familiar, friendly faces as they waited for their turn.
The smell of donuts filled the air along with chatter of those who wandered by. It's heartwarming to hear all of the wonderful experiences our donuts have brought to so many of you.
We hope to see you again at the shop before the end of the year! We've got a large selection of t-shirts, ammo, and to quote a few passerby's, 'the best donuts you'll ever have'!
-Victoria