Boot & All
Some may have noticed the past few months something- or someone- was missing at the shop. Well, I'm back! I'm glad to say my foot surgery was a success and I'm on the mend.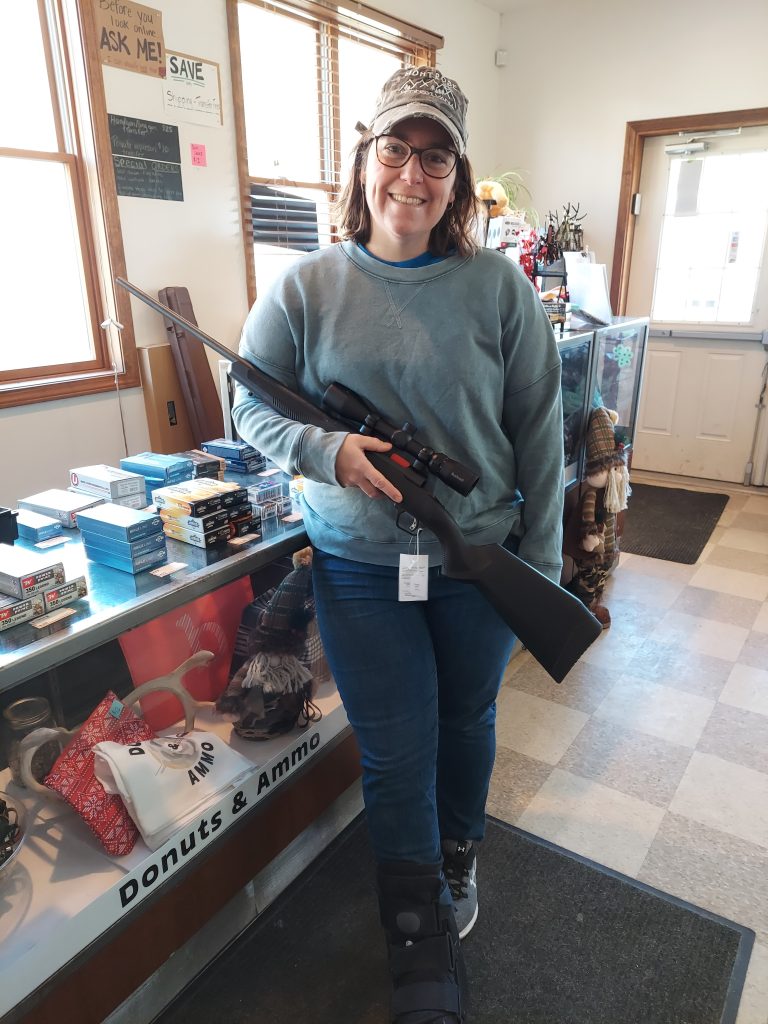 We've got a few new things happening between fundraisers, flavors, and merchandise, Paul's been keeping busy and keeping me on my toes!
Check out https://donutsandammo.com/fundraising-with-donuts-ammo/ for Fundraising Information.
Here's a peek at our new shirts!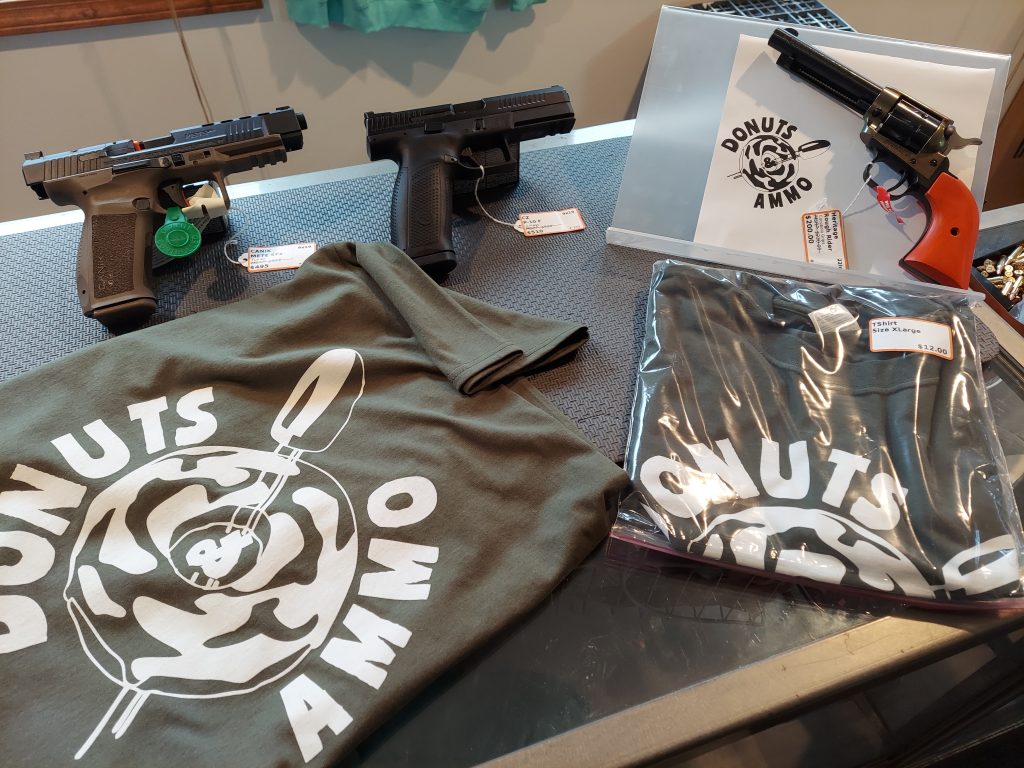 February is almost over so we will be transitioning back to our regular shaped donuts. I've been testing flavors all day and I have a few tricks up my sleeve for March. So, be on the lookout as to what is next!
-Victoria