About US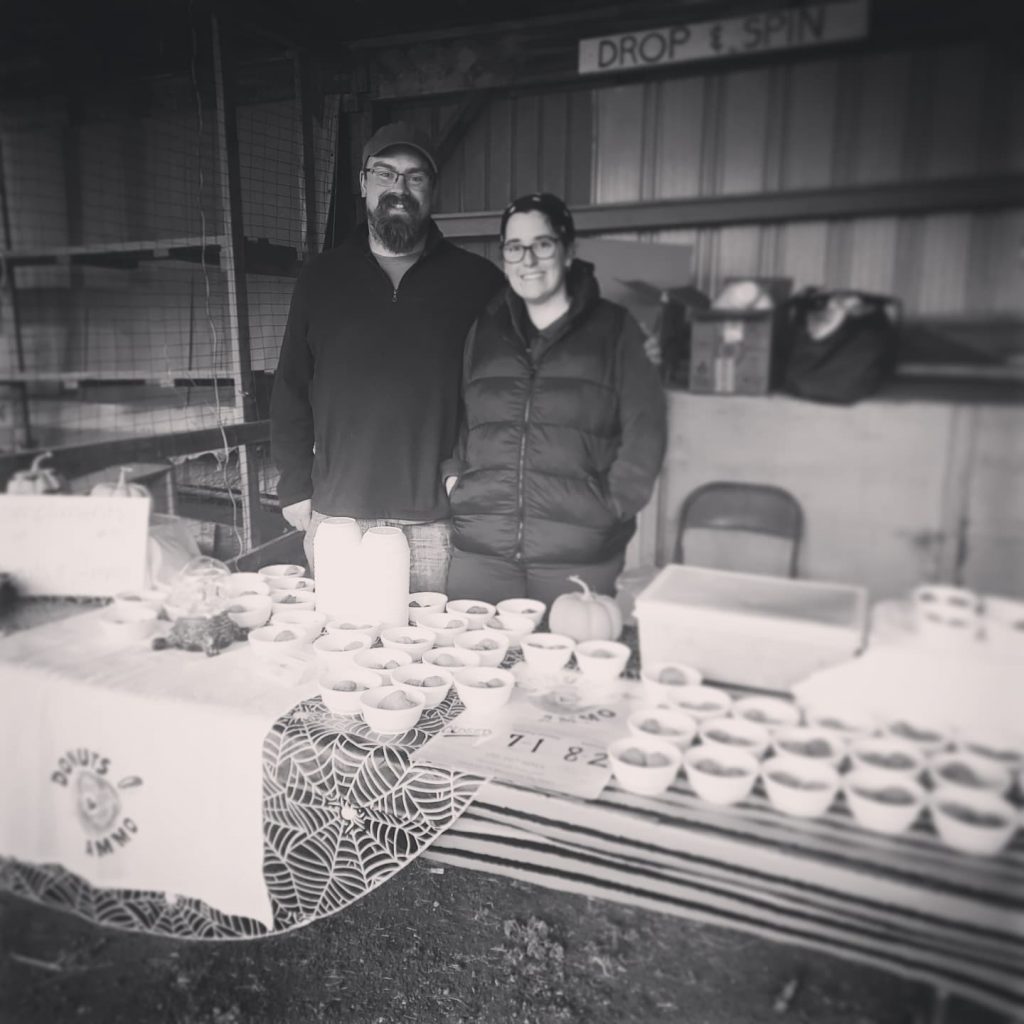 Native locals Paul and Victoria are glad to be re-establishing roots here in Lawsville, PA.
Unplugged and packed into a car for family vacation, Victoria and Paul decided to take a risk and create a business that combines their two passions..

Baking and Hunting.

Once the idea was formed, it was impossible to stay away.

Donuts & Ammo was created.

Stop on by to share your stories and meet us.
We'd love to meet you!