Sample it Saturday
You all know I've always got something developing in the kitchen. So, in order to maintain what's left of my waistline, we'll be offering samples on Saturdays of the latest coming from the kitchen!
Now, these won't be for sale on Saturdays since the idea is a SAMPLE of what is to come. But, it will give you and us an idea of what is in your future!
First up this Saturday are coconut macaroons. Is your mouth watering yet? Mine is!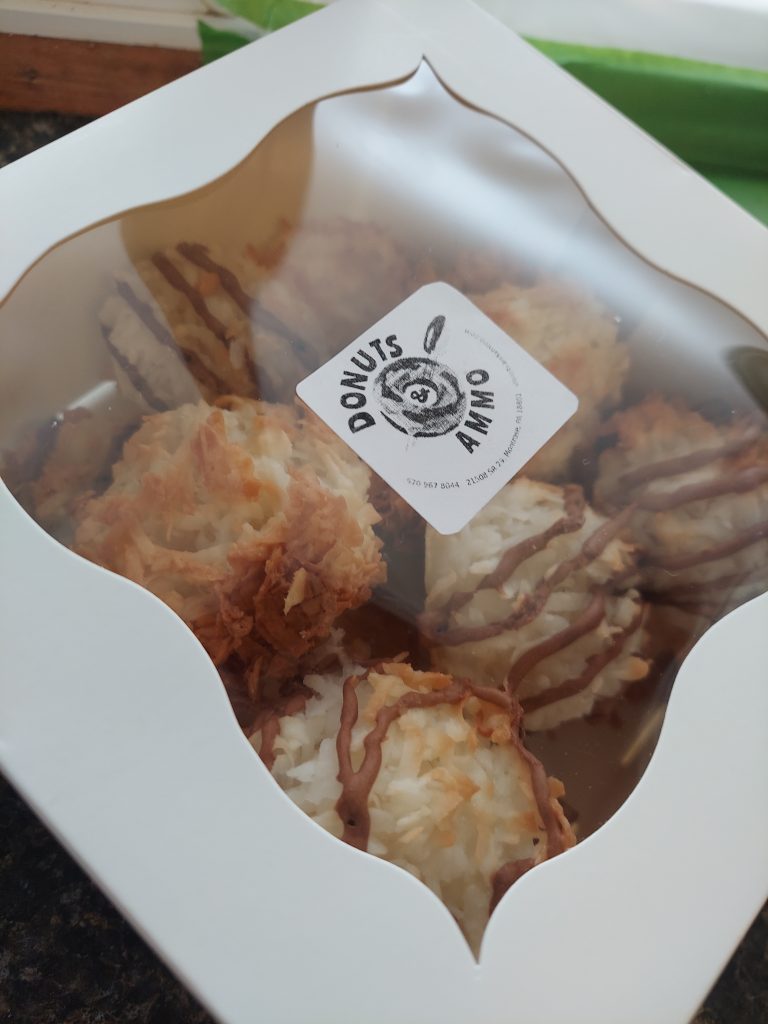 $16 per dozen (boxed)
$8.50 per half dozen
$1.25 each
We'd love to see you Saturday for our first Sample it Saturday!