CVR Bingo – 2023
Please check below for all of the Bingo, Buy-in and Raffle options for this specific event!
Jackpot 1 – Bingo Item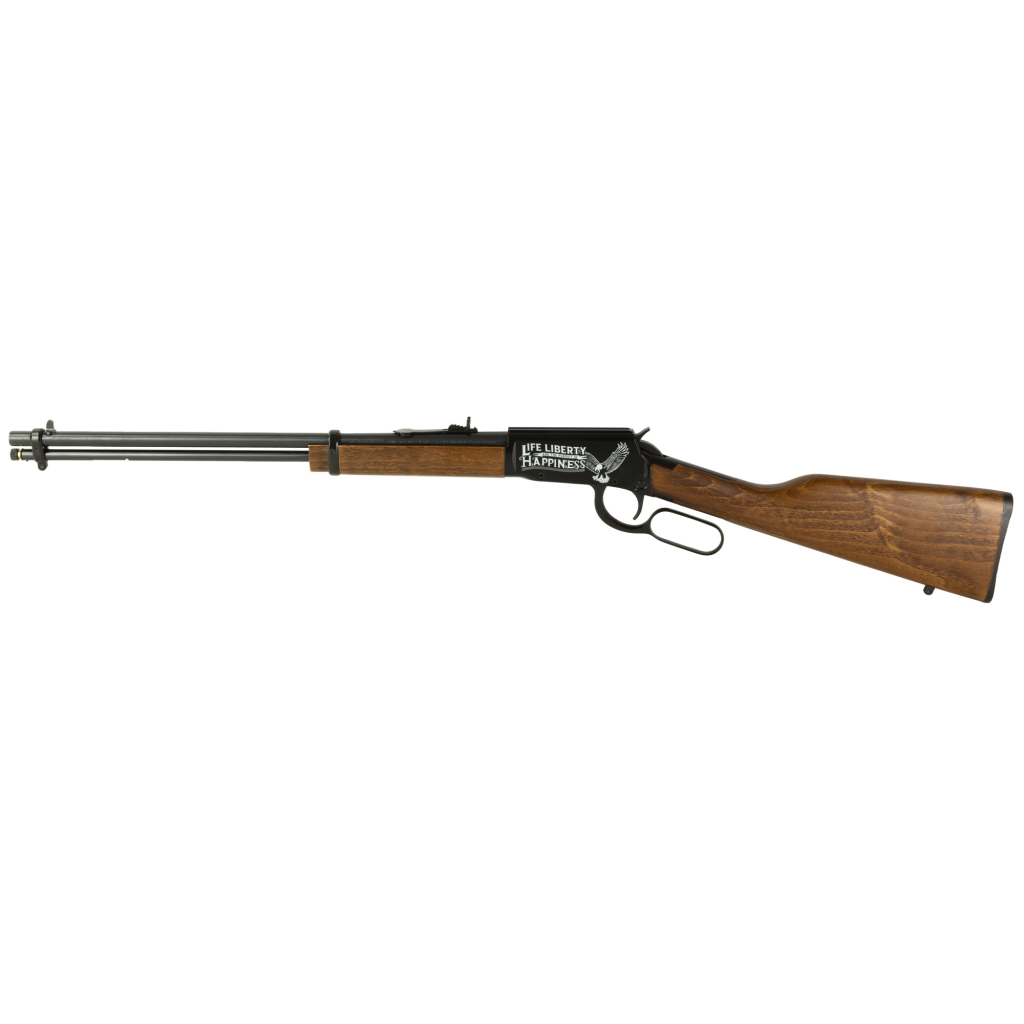 Rossi, Rio Bravo, Lever Action, 22 WMR, 20″ Barrel, Adjustable Sights, Wood Stock, "Life, Liberty, and the Pursuit of Happiness" Engraved on Receiver, 12Rounds
The Rossi Rio Bravo is based on the company's popular line of R92 lever-action firearms. Featuring an ergonomic black polymer stock with rear sling mount and forearm with accessory slots for lights, sling attachments etc. the Rio Bravo brings the traditional rifle experience to the rimfire category. The Rio Bravo is well-suited for small-game hunting, adventurous target shooting, around-the-farm pest control, and can be used for new shooter training.
MSRP: $469.00
Jackpot 2 – Buy-In
Savage, Axis XP Muddy Girl, Bolt Action Rifle, 243 Winchester, 20″ Barrel, Matte Finish, Black, Synthetic Stock, Right Hand, 4 Rounds
Give new shooters a rifle built to fit them and ready to shoot, right out of the box, with the AXIS XP Compact Muddy Girl. The lightweight rifle features a synthetic stock tailored to smaller-framed individuals and a 20-inch button-rifled barrel that provides pinpoint accuracy. It's topped with a factory-mounted, boresighted 3-9x40mm Weaver scope.
MSRP: $529.00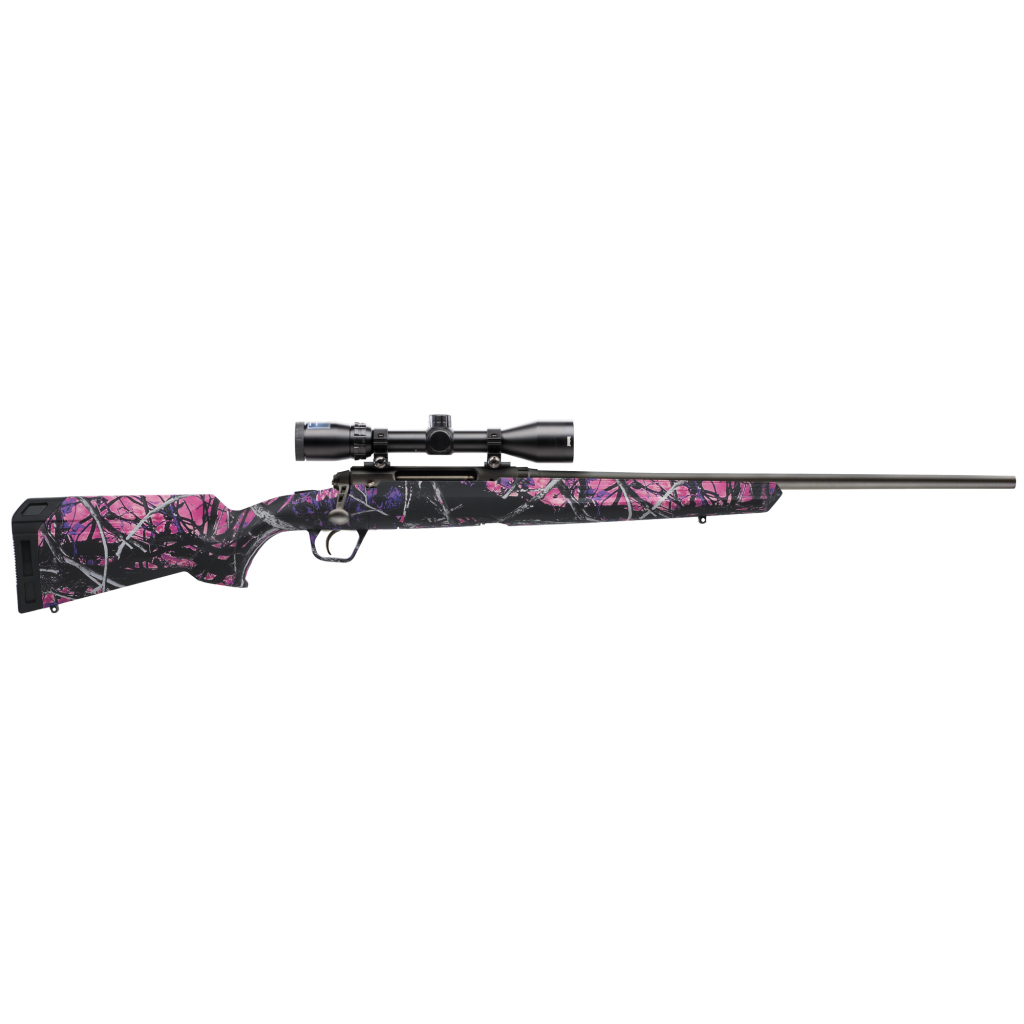 Jackpot 3 – Bingo Item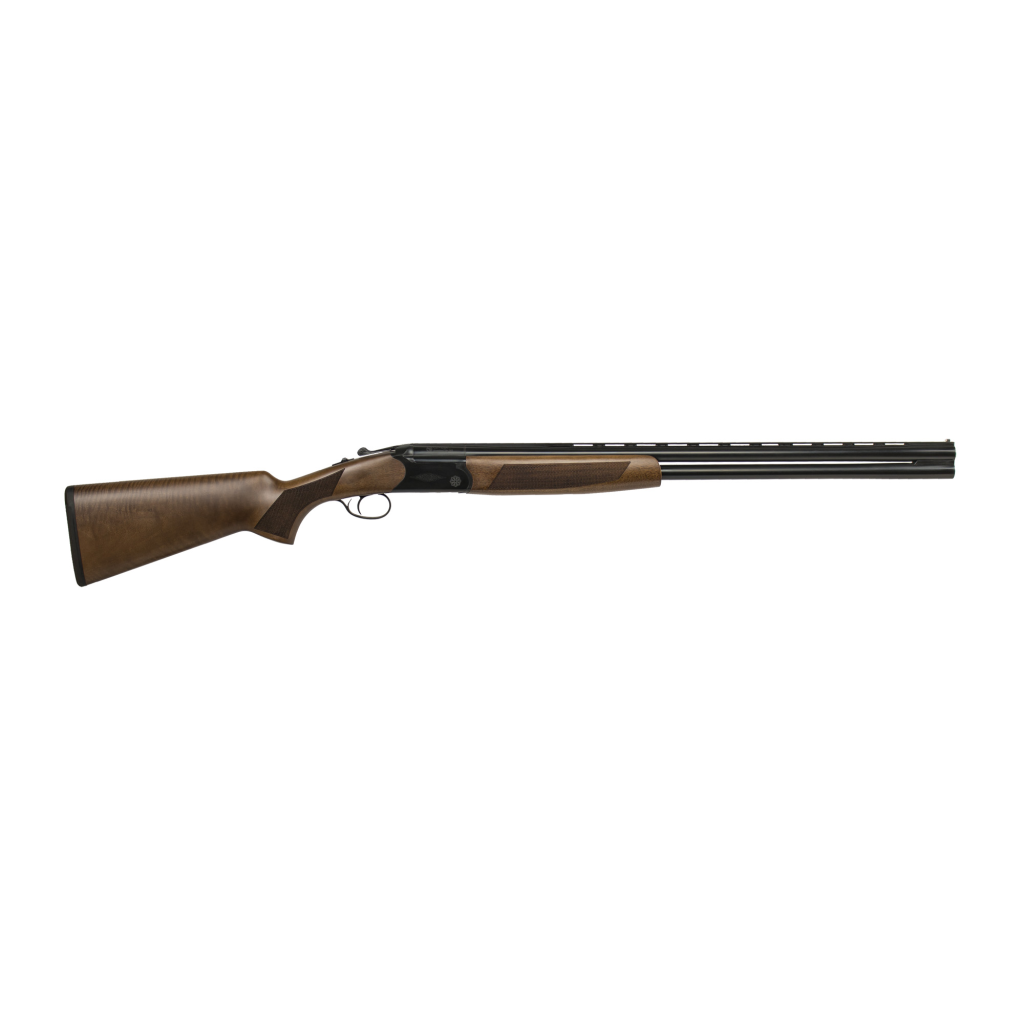 CZ, Drake Over/Under Shotgun, 12 Gauge, 3″ Chamber, 28″ Barrel, 5 Choke Tubes, Improved Modified, Modified, Improved Cylinder, Cylinder, Wood Stock
The Drake is built to be the best bang for the buck going when it comes to over/under shotguns. Using the same CNC'ed action and internals as other CZ shotguns, the Drake features extractor operation, single selectable trigger and laser-cut checkering.
MSRP: $699.00
Jackpot 4 – Buy-In
Savage, 110 Scout, Bolt Action Rifle, 223 Remington, 16.5″ Barrel, Matte Finish, Black, Flat Dark Earth Synthetic Stock, Right Hand, 1 Magazine, 10 Rounds
When a rifle is meant for making fast, accurate shots from a variety of shooting positions-including off-hand-it needs to be a natural extension of the shooter's body. The Savage 110 Scout's AccuFit system does this, letting shooters easily customize the length-of-pull and comb height for a personalized fit, while the user-adjustable AccuTrigger offers a crisp, clean pull. Together with the AccuStock, which secures the action three-dimensionally along its entire length, the 110 Scout provides the fit and function of a custom rifle-right out of the box. It's also flush with features, including a carbon steel barrel, muzzle brake and AICS-style detachable box magazine that holds 10 rounds (5 Rounds for 450 Bushmaster). Its rugged synthetic stock, forward-mounted rail and adjustable iron sights are perfectly suited to the versatile platform.
MSRP: $959.00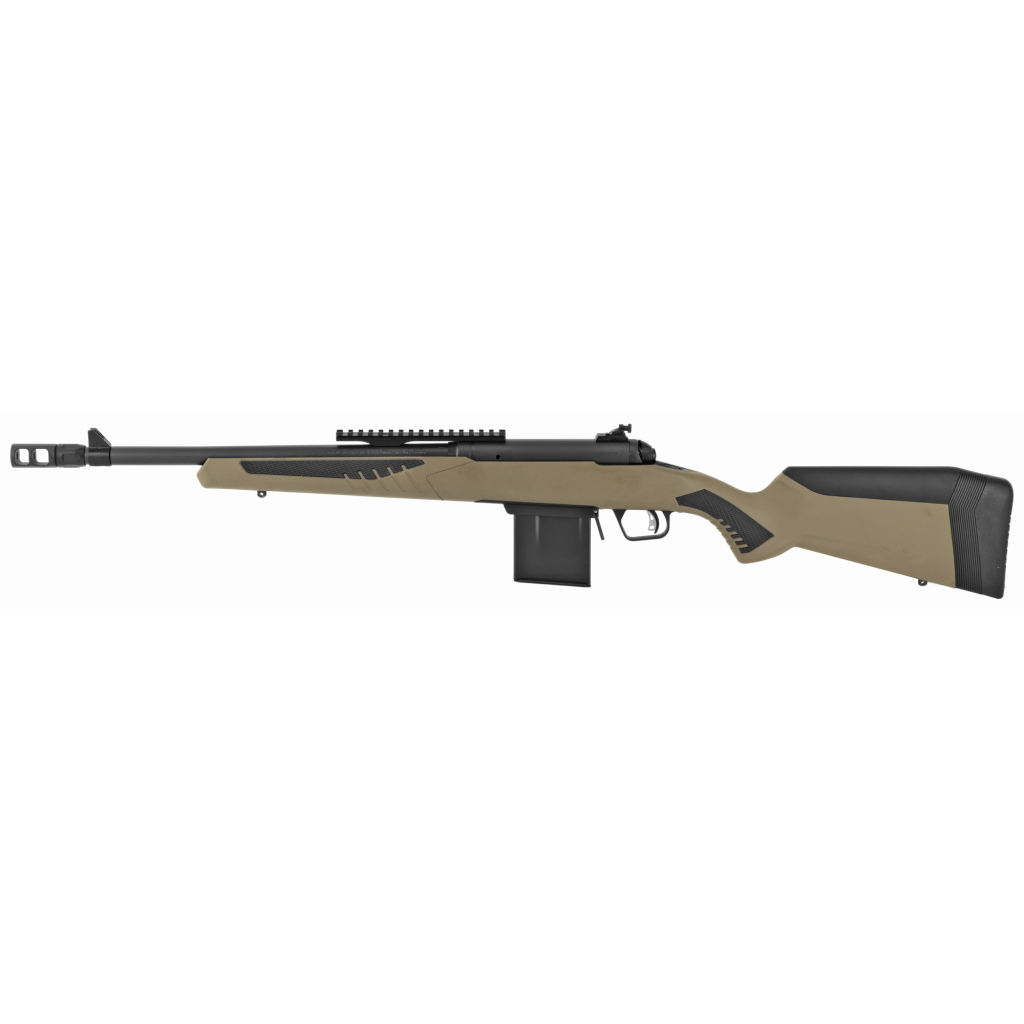 Jackpot 5 – Bingo Item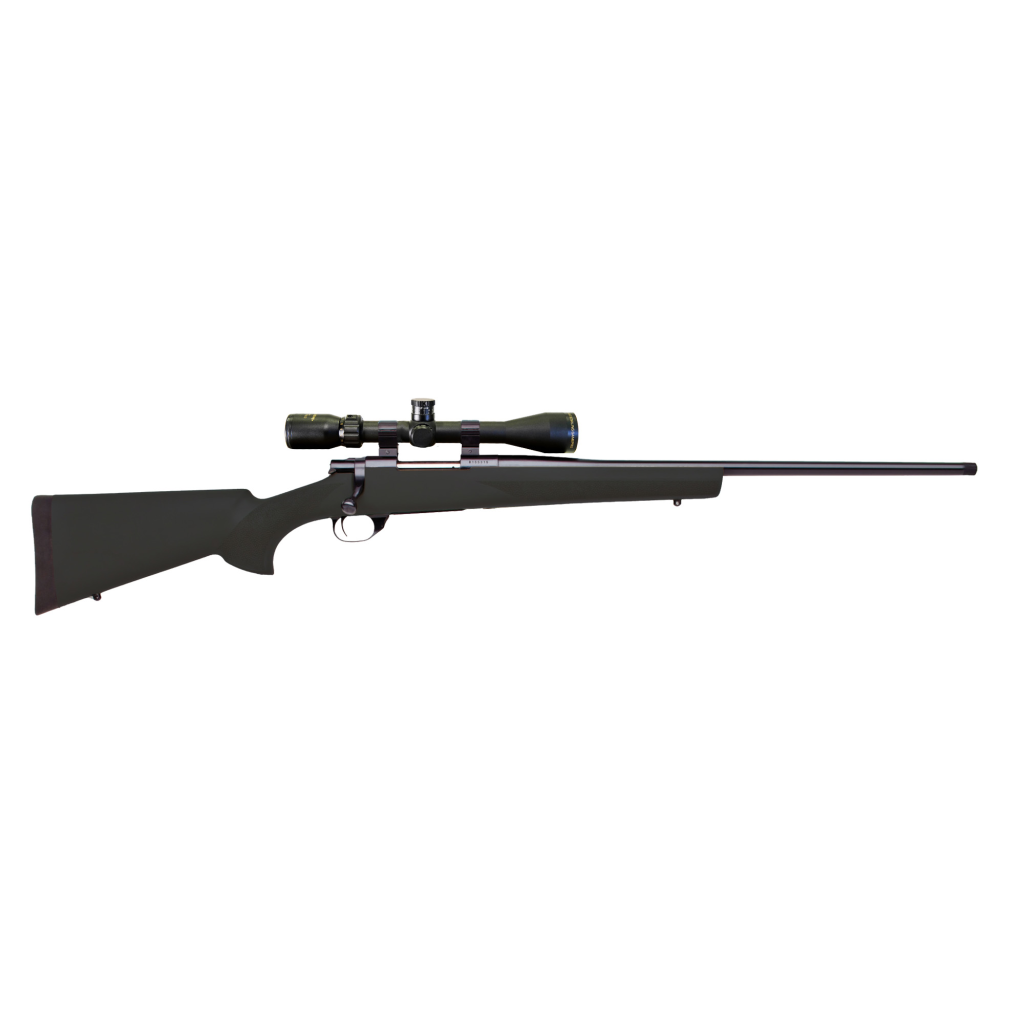 Howa, 1500, Bolt Action Rifle, 30-06 Springfield, 22″ Threaded Barrel, Black Hogue Stock, Right Hand, Gamepro 4-12×40 Scope Included, 4 Round Mag
he combination of the high precision Howa 1500 and the ergonomic Hogue OverMolded stock is a perfect blend for a lightweight, entry level match or sporting rifle you can depend on. The Howa 1500 brings with it, cold hammer forged barrel, steel forged bolt and receiver, HACT 2-stage trigger, and a 3-position safety.
MSRP: $759.00
Jackpot 6 – Buy-In
Ruger, American Rifle Hunter, Bolt Action, 308 Winchester, 20″ Threaded Heavy Contour Barrel, 5Rd, 1 Mag, Gray, Magpul Hunter Stock, Right Hand, Weighs 9.2lbs
An American Legend. Features a Magpul Hunter American short-action stock featuring fully adjustable length of pull (spacers included) and comb height (available from Magpul) and enhanced ergonomics. Ruger Marksman Adjustable trigger offers a crisp release with a pull weight that is user adjustable between 3 and 5 pounds, allowing shooters to make that perfect shot. The one-piece, three-lug bolt with 70 degree throw provides ample scope clearance and utilizes a full diameter bolt body and dual cocking cams for smooth, easy cycling from the shoulder. Factory-installed, one-piece Picatinny scope base. Offers minute-of-angle accuracy that can make every hunt a success. Heavy-contour (.850″ at the muzzle) barrel features a Ruger Precision Rifle Hybrid Muzzle Brake to effectively reduce recoil while minimizing noise and blast to the sides of the shooter .Also includes: one Magpul PMAG 5 7.62 AC magazine for reliable detachable box magazine compatibility.
MSRP: $1,019.00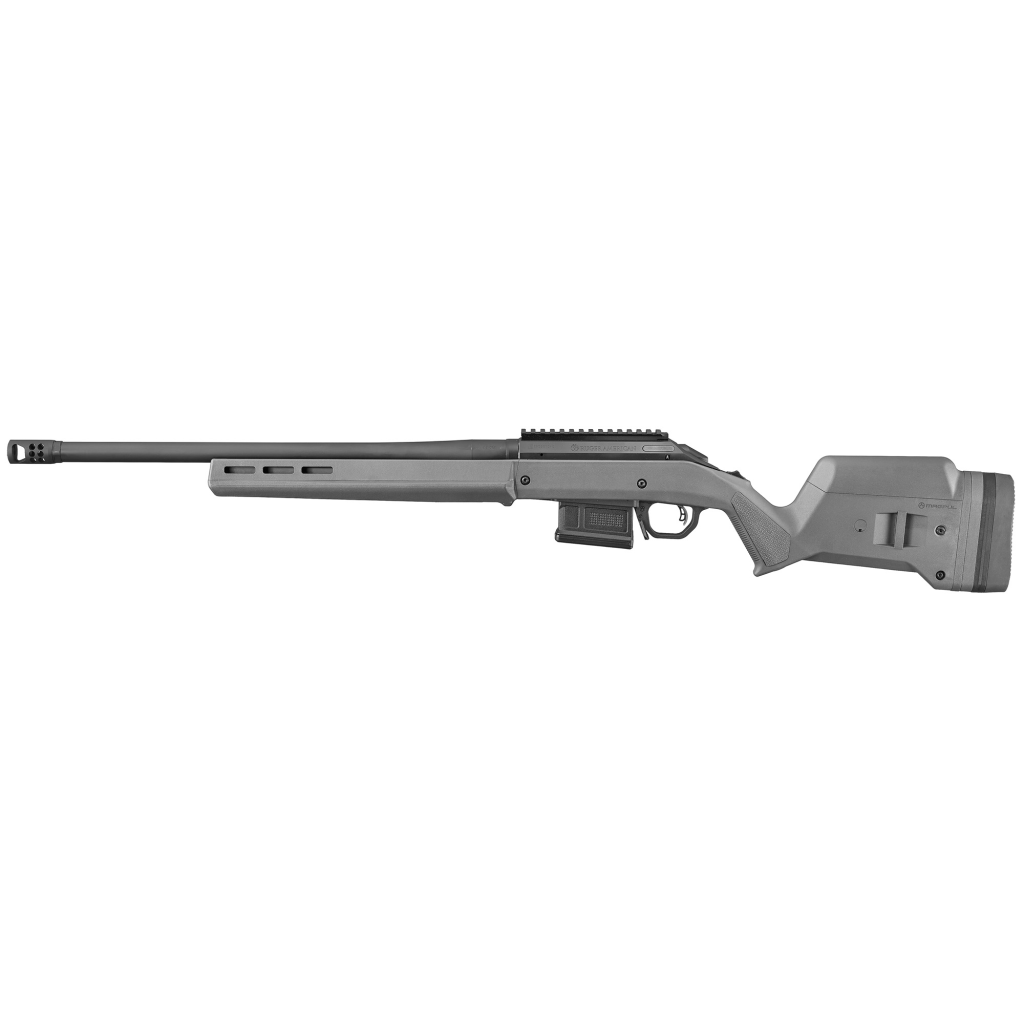 Jackpot 7 – Bingo Item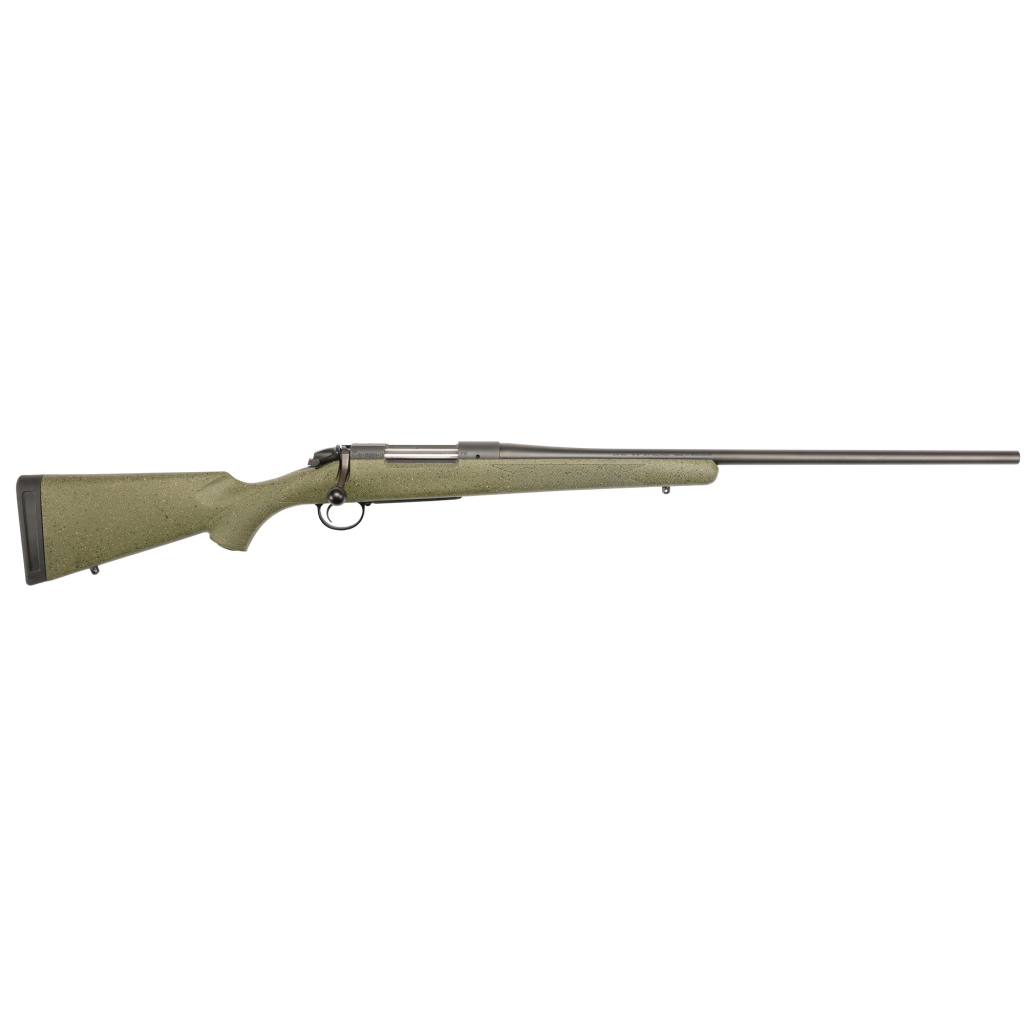 Bergara, B-14 Series Hunter Rifle, Bolt Action Rifle, 300 Winchester Magnum, 24″ Barrel, Cerakote Finish, Black, Green With Black/Tan Dots Synthetic Stock, Hinged Floorplate, 3 Rounds, Right Hand
With the most technically-advanced barrel manufacturing techniques, state-of-the-art machinery, and an unwavering commitment to quality, Bergara is the barrel source for numerous top-tier gun manufacturers in both Europe and the United States. Now, Bergara is producing a full line of precision rifles that are engineered and built to showcase the performance capabilities of their world-class barrels.
MSRP: $899.00
Jackpot 8 – Buy-In
Henry Repeating Arms, Lever Action, 25th Anniversary Edition, 18.5″ Barrel, Blue Finish, Nickel Plated Engraved Receiver, American Walnut Stock, Adjustable Sights, 15Rd
The anniversary edition sports a polished nickel-plated receiver cover and barrel band, engraved with traditional leafy vine scrollwork, reminiscent of many prized presentation rifles of the 19th Century. Limited to only 5,000 pieces, with unique serial numbers ranging from 0001HENRY25 to 5000HENRY25.
MSRP: $1,147.00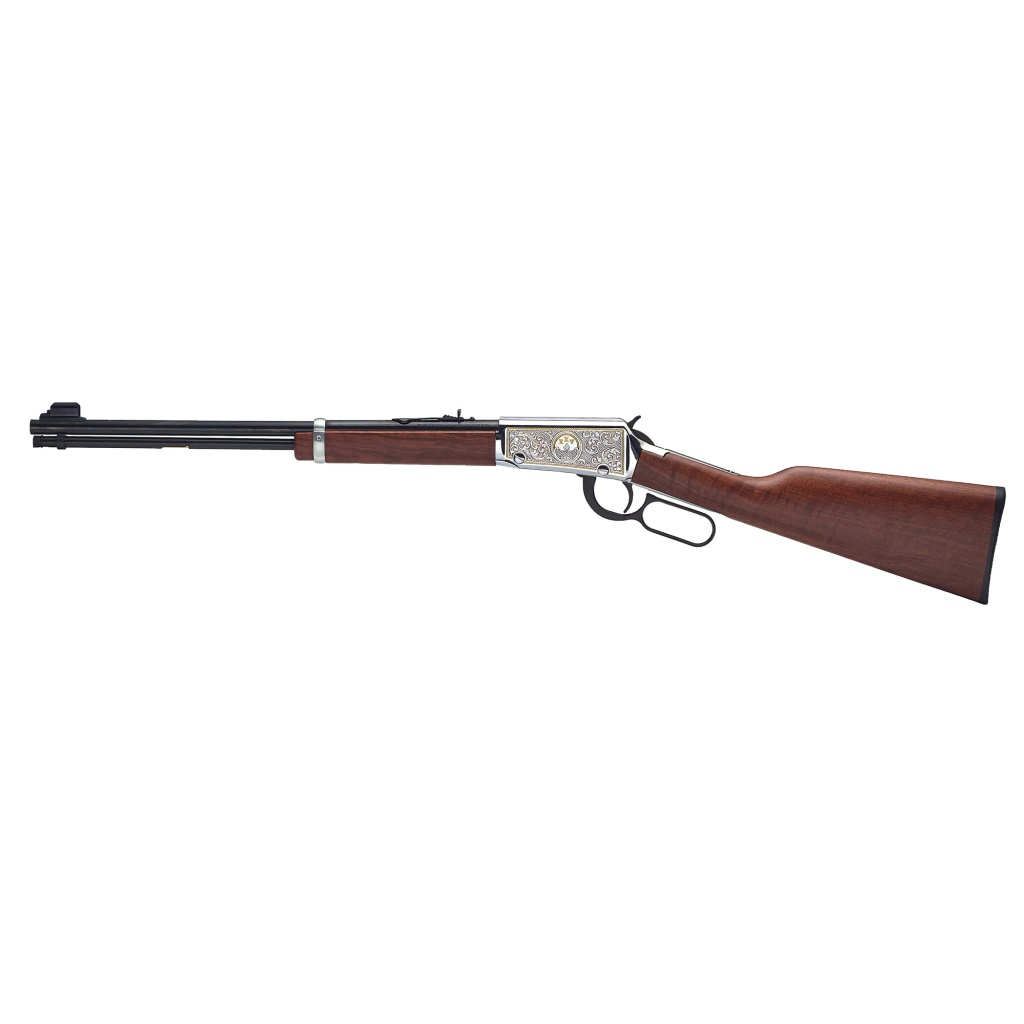 Jackpot 9 – Buy-in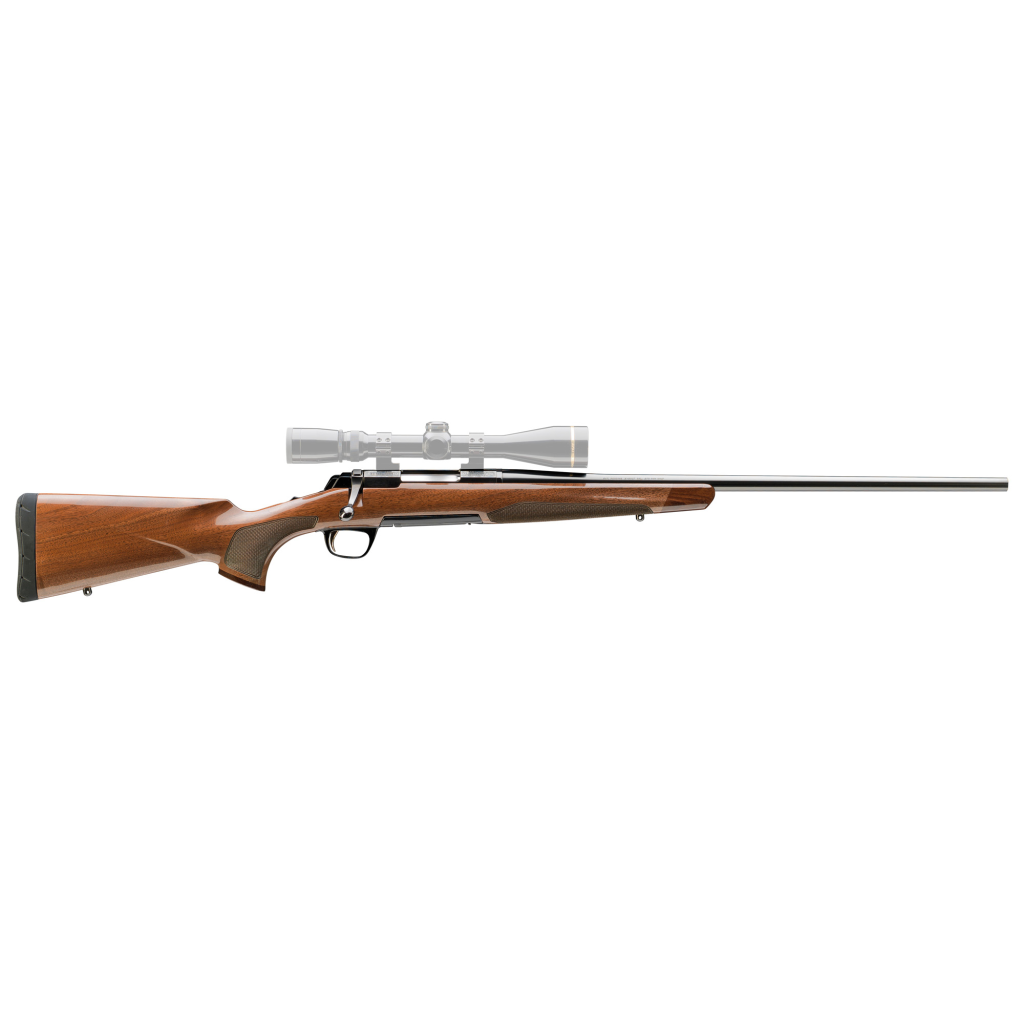 Browning, X-Bolt, Medallion, Bolt Action Rifle, 6.5 Creedmoor, 22″ Barrel, Blued Finish, Walnut Stock, 4 Rounds
The X-Bolt Medallion is presented with a gloss-finished, checkered walnut stock and steel receiver that is engraved and has a blued finish for beauty and durability. Ensuring long-range accuracy is the free-floated barrel and Feather Trigger, two of the most critical components of any high-powered hunting rifle. The function of the 60 degree bolt is sure, smooth and secure. he X-Lock system offers scope mounting twice as robust as conventional four screw systems. The Bolt Unlock Button that allows you to open the bolt with the safety in the on safe position. Many other high-powered, bolt-action rifles may catch your eye, but feature-to-feature, the Medallion has more critical features to help you shoot straight and bag deer or any big game animal confidently and accurately. A durable gloss finish provides protection and enhances the natural beauty of the hardwood. The high-grade walnut stock with detailed checkering provides classic good looks. Rosewood caps on the fore-end and grip offer additional elegance. Durable polished blued steel for a striking appearance.
MSRP: $1,229.99
Jackpot 10 – Bingo Item
Bergara, B-14 Series Ridge Carbon Wilderness Rifle, Bolt Action Rifle, 6.5 Creedmoor, 22″ Carbon Fiber Barrel, Threaded 5/8-24, Omni Muzzle Brake, Fluted Bolt, Cerakote Finish, Black, Synthetic Stock, 4 Rounds, AICS Style Detachable Magazine, Right Hand
Bergara's B-14 rifles were inspired by the desire to bring the quality that Bergara was known for in the custom rifle world to production rifles made for all hunters. In the B-14 rifle, you will find a level of craftsmanship that surpasses all of the other production hunting rifles on the market. The entire B-14 Series brings Bergara Barrel accuracy to a line of hunting rifles that is affordable to serious big-game hunters. Built in Spain at Bergara's highly automated and efficient barrel factory, this rifle delivers a level of quality and performance that is unmatched in its price range.
MSRP: $1,599.00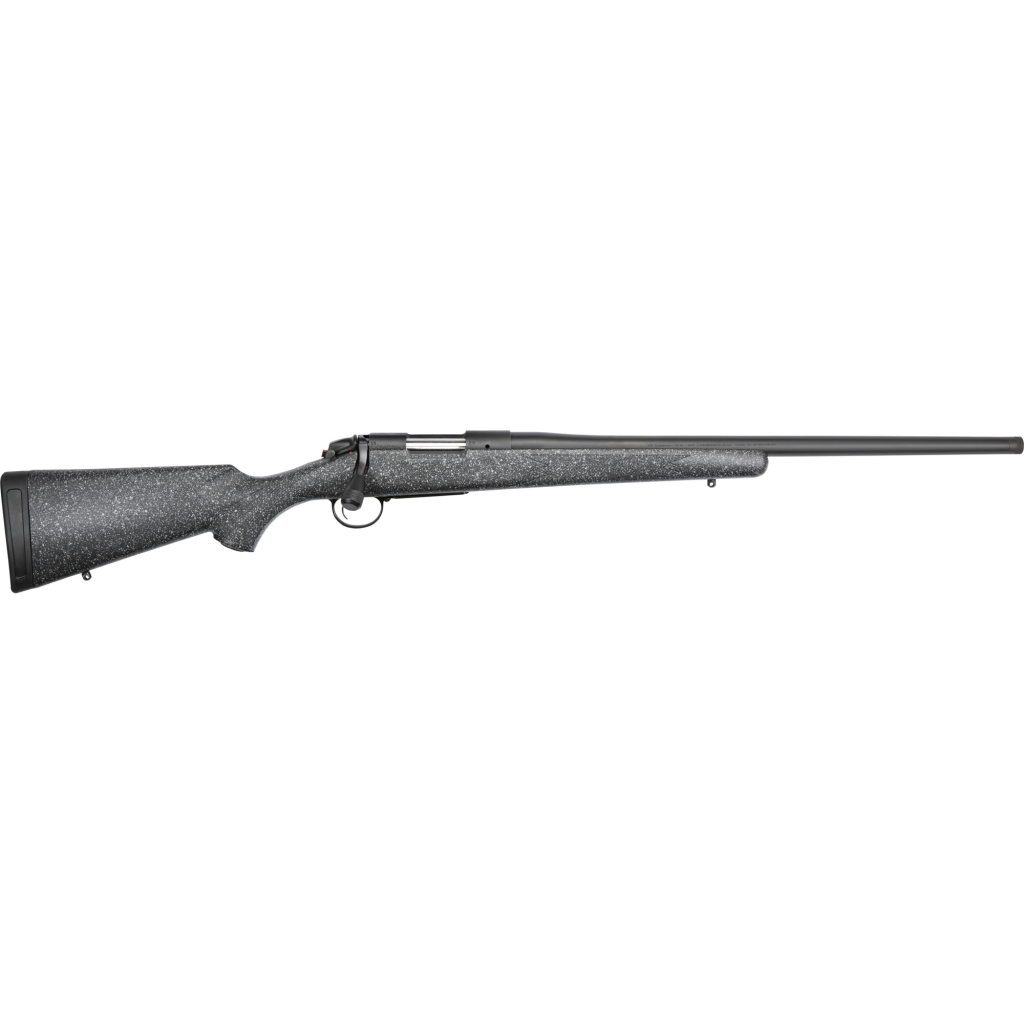 Raffle 1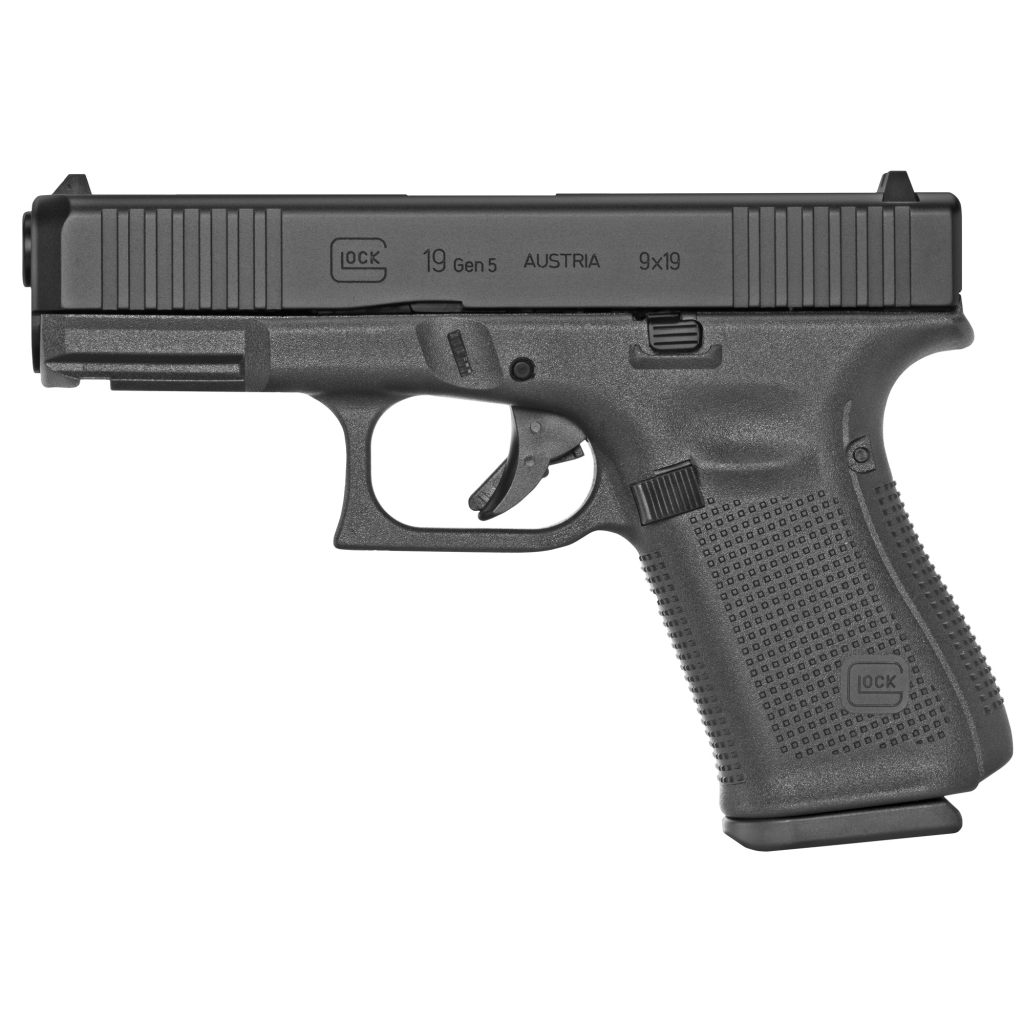 Glock, 19 Gen5, Striker Fired, Compact, 9MM, 4.02″ Marksman Barrel, Polymer Frame, Matte Finish, Fixed Sights, 10Rd, 3 Magazines, Ambidextrous Slide Stop Lever, Flared Mag Well, nDLC Finished Slide and Barrel, No Finger Grooves, Front Serrations
The GLOCK 19 Gen5 pistol in 9 mm Luger is ideal for a more versatile role due to its reduced dimensions. The new frame design without finger grooves still allows to instantly customize its grip to accommodate any hand size by mounting the different back straps. The reversible magazine catch and ambidextrous slide stop lever make it ideal for left and right-handed shooters. The rifling and the crown of the barrel were slightly modified for increased precision. Includes three 10-round magazines.
MSRP: $647.00
Raffle 2
Winchester Repeating Arms, XPR, Bolt Action Rifle, 270 Winchester, Vortex Crossfire II 3-9×40 Included, 24″ Sporter Contour Barrel, Matte Blued, Right Hand, Black Composite Stock, 3 Rounds
The XPR has created a new way to look at bolt action value. The XPR is a rugged, reliable and precise bolt-action rifle built for the next generation of Winchester hunters. Combining proven concepts from the Model 70 with more efficient manufacturing processes means that the XPR is a superb hunting rifle at a more affordable price. This model is ready for the type of hunter who demands concealment in addition to a complete package of performance and accuracy. Top accuracy with a Vortex Crossfire II 3-9×40 with BDC reticle scope mounted with full VIP warranty from Vortex plus Weaver style rings and bases.
MSRP: $849.99